Notes:
8 Nov 1910: After a collision with the dynamite-laden ketch MYSTERY, the crew abandoned PROVIDER, and were landed in Yarmouth, while the damaged drifter was towed to Lowestoft by a trawler. The PROVIDER's nets, holding 8,000 mackerel, were found and taken aboard by a herring boat. [The Times, Thursday 10th November 1910.]
11 Oct 1913: Stranded on South Beach, north of harbour entrance. Crew saved by breeches buoy; refloated next day.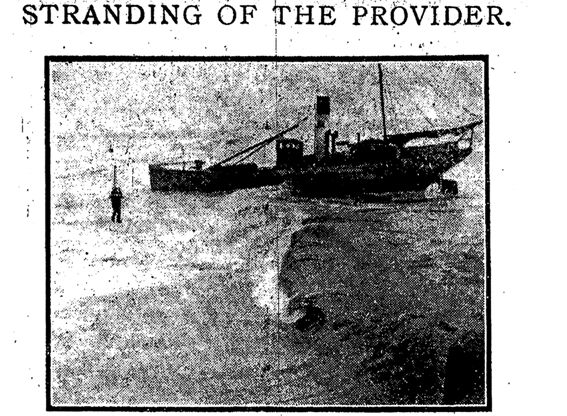 From the "Yorkshire Independent", with thanks to Richard Burton
Jan 1916: Requisitioned by the Admiralty as a net layer (Admy.no.1904) 1 x 3pdr. AA
1919: Returned to owners.
13 May 1940: Participated in troop evacuation from Dunkirk.
1952: Broken up at Ramsgate. Last steam trawler to fish out of Ramsgate.
[Information kindly supplied by Barry Banham and Richard John Burton.]