SUMMER SWALLOW LT502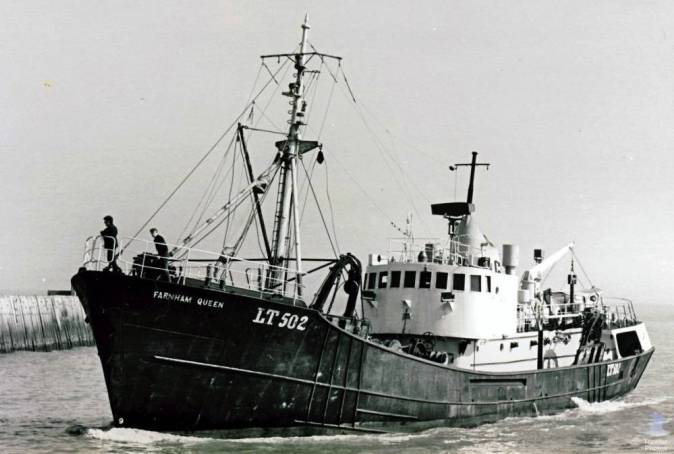 As FARNHAM QUEEN LT502
http://www.trawlerphotos.co.uk
Official No: 187935 Port and Year: North Shields, 1961 (SN36)

Lowestoft, c.1970 (LT66)

Description:

Crew:

Built: 1961; T. Mitchison, Gateshead

Tonnage: 246 grt 76 net

Length / breadth / depth (feet): 112.11 / 25 / 12.6

Engine: 850 bhp

Owners:

As BLACKTAIL SN36

1961: Pelagic Trawling Co., London

As FARNHAM QUEEN LT502

c.1970: Talisman Trawlers (North Sea), W. Hartlepool. (Still in Olsens 1982)

As SUMMER SWALLOW LT502

By 1987: Laira Fishing, Milford.

Landed at Milford:

Skippers:

Notes:

1987: Owner and skipper both fined £700 plus £25 costs, for landing hake in excess of vessel's monthly quota.
Back to Other Registrations Q-Z