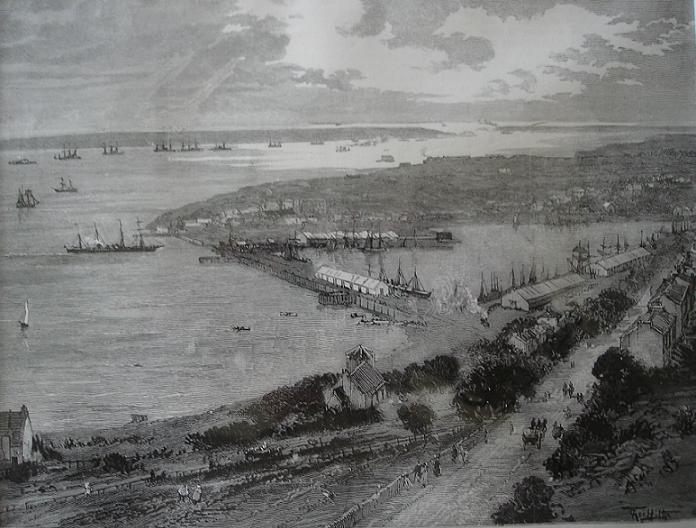 The New Docks at Milford Haven, South Wales

This new Atlantic port, by means of which the journey from America is considerably shortened, was inaugurated last week by the arrival of the Anchor Line S.S. "City of Rome"

View from the tower of St.Catherine's Church, looking out towards the Heads. The CITY OF ROME arrived on 24th October 1889, but did not enter the Docks as shown here. In fact, they had been "inaugurated" by the trawler SYBIL on 27th September 1888.