Entrance to Castle Pill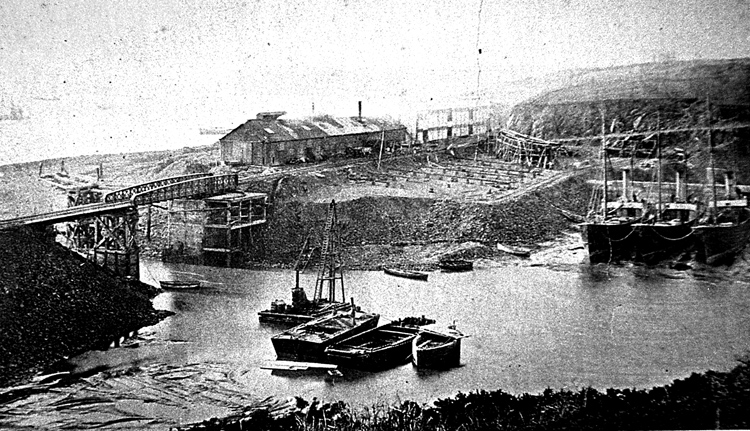 John Stevenson Collection
This photograph shows the swing bridge carrying the railway line (to the Newton Noyes pier) at the entrance to Castle Pill, while under reconstruction. The railway and original bridge were completed by Samuel Lake in January 1882. The original entrance to the Pill had been narrowed by the dumping of soil from the excavation of the new Docks.

T. R. Oswald & Sons' Castle Pill Steel and Iron Works, which employed 300 hands, was engaged in both shipbuilding and shipbreaking. Their shed is standing on what later became Ward's shipbreaking yard. The Milford trawlers AYACANORA, SEA GULL and SEAMEW were built by Oswald in 1894.

The hill at the upper right was locally known as "The Gunkle", and was the site of a 17th Century fort.